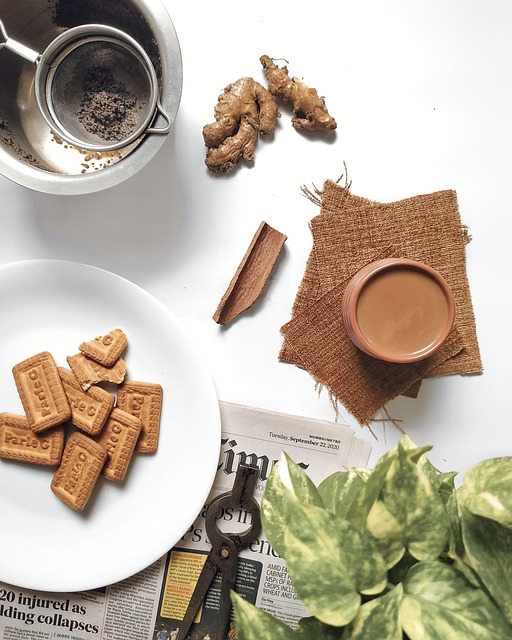 Masala chai is a tea made by boiling water followed by adding "chai masala" made from a combination of ginger and black pepper powder.

The addition of aromatic herbs and spices such as crushed ginger, cardamom pods and optional ingredients are also used such as cinnamon-sticks, star anise pods, cloves, fennel seeds and nutmeg and these ingredients used may vary from region to region.

The mixture is then brought to a boil and loose black tea is added according to taste.